Educating youth about risks associated with invasive species plays an integral part in SSISC's mission to reduce the threat of invasives in the Sea to Sky corridor.
Don't hesitate to contact us for more information.
In-Person Activities
Outdoor Activities
SSISC staff collaborate with school teachers to plan educational and stewardship outdoor activities, such as games, "weed walks", weed pulls, and scavenger hunts. These activities generally take place in late spring; please contact us if you are interested in exploring possibilities for your group.
To organize your own weed pull you can use our DIY Weed Pull Toolkit or use your keen eye and become a plant detective and use our Scavenger Hunt checklist to find invasive plants in your community. You could even get your group or class to play a fun game of Wildlife Warrior Bingo!
After-School Programs
Why not include content related to invasive species into your after-school program?
In 2018, SSISC has facilitated activities with the following after-school programs in the Sea to Sky:
Contact us to explore the possibilities!
Invasive-Wise Education
The Invasive Species Council of BC is developing a new Invasive-Wise Education program to provide BC curriculum-linked lesson plans for grades 4-7 that can be used in the classroom, at home, and outdoors in the schoolyard or local parks.
The Invasive-Wise Education program is a pilot project that will be launching in the fall of 2021.
Resources for Educators
ISCBC Teacher Resources
The Invasive Species Council of BC has published a series of resources to help educators teach about invasives at every grade:
Washington Invasive Species Council Resources
The Washington Invasive Species Council (WISC), in collaboration with the US Department of Agriculture, has developed Next Generation Science Standards-aligned, middle school lessons to teach students about invasive students through conducting research, using technology to gather and visualize data, using mapping software, creating and testing models, and taking action through a stewardship project.
The lessons plans are available on the WISC's website, complete with handouts and resources for each lesson plan.
Montata State University Resources
Montana State University has developed the following educational activities and resources for teachers and kids: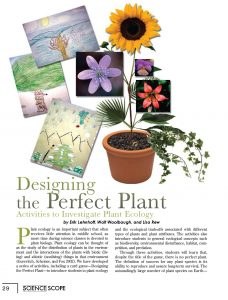 Do you have a classroom pet?
Help combat the spread of invasive species by ensuring that your classroom pet isn't invasive. British Columbia is now home to several introduced pet and plant species, including:
Moreover, never release a pet into the wild. Some pets could thrive in their new habitat, threatening native species and severely changing the native ecosystem. Don't Let It Loose!