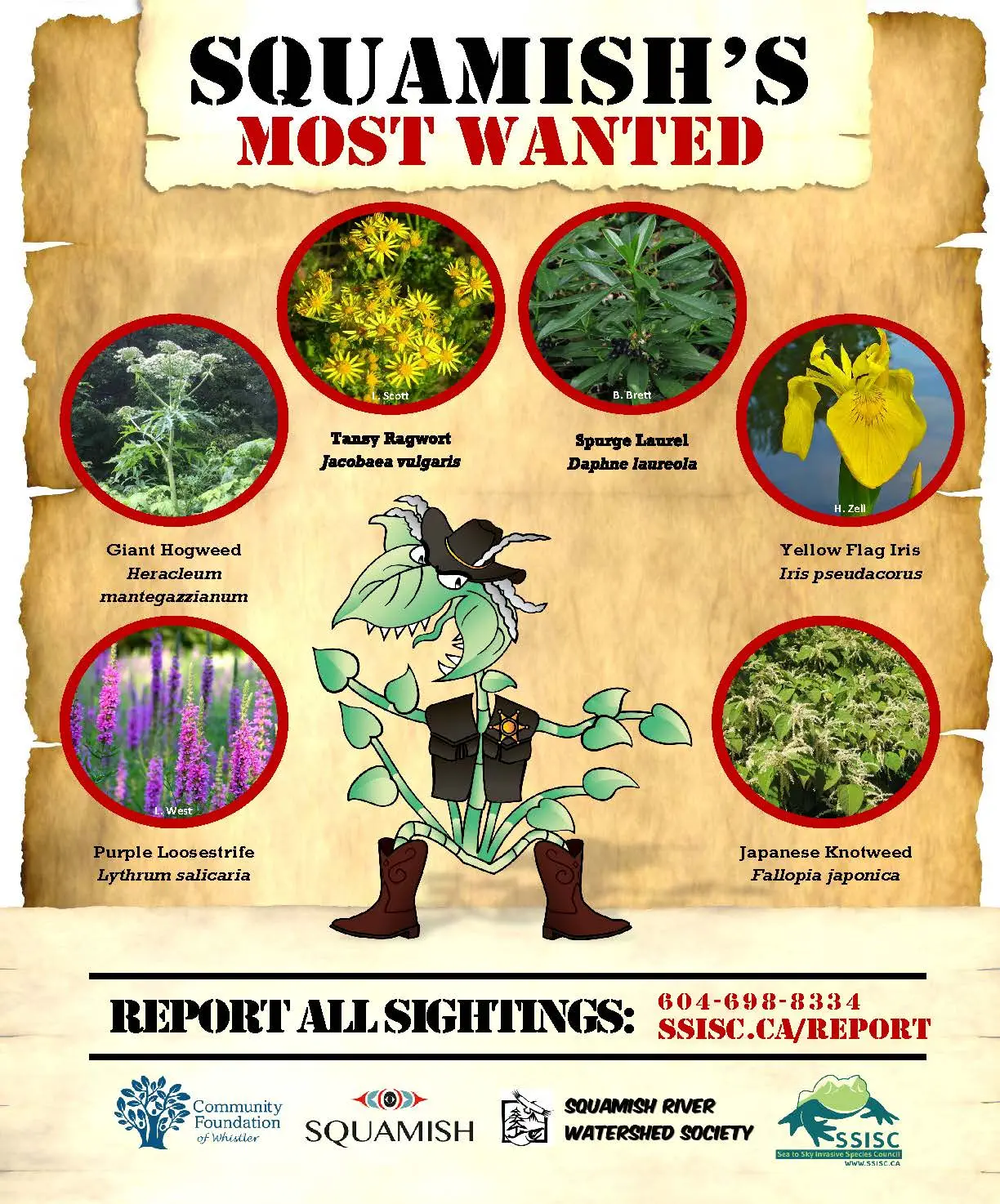 Squamish's Most Wanted
Have you seen these plants? Are they growing in your garden?
Did you know that they cause a variety of negative impacts to Squamish's ecosystems and economy?
These 6 species have been identified as the 6 Most Wanted in Squamish, and we invite you to learn more.
Through years of experience in invasive species management in the Squamish area, and consultation with local partners and experts, SSISC developed a list of high priority species specifically for Squamish. These are species that either have a significant impact on the local ecosystems and economy, or have the potential to cause a significant impact if they are not controlled. They are also species that are sometimes still planted in gardens, by people who are unaware that they are invasive. SSISC is actively working to control these species in the Squamish area. With the help of residents that know what they look like and how to report them, we will be able to do this much quicker. Explore the Most Wanted posters and factsheets below to find out more about these six species.