Knot On My Property
The Knot On My Property (KOMP) program was developed in partnership with the Invasive Species Council of Metro Vancouver (ISCMV) and Fraser Valley Invasive Plant Council (FVIPC) to educate homeowners about Japanese Knotweed.
Japanese knotweed is native to Asia but can be found at large in British Columbia just about anywhere including driveways, gardens, roads, ditches and creeks. It grows to three meters tall, can cause extensive damage to private and public property, and wreaks havoc on the environment. The plant spreads aggressively by root (20 meters horizontally!), seed and plant fragments. Learn all you need to know about Knotweed through the following short videos.
PlantWise is a prevention-based program specifically designed by the Invasive Species Council of BC (ISCBC) to work with both the horticulture industry, as well as consumers. It is also applicable to anyone who propagates/grows, sells, promotes, displays, disposes, purchases, trades, transports or gifts invasive plants. The horticulture industry has been identified as a key pathway responsible for the introduction and spread of horticulturally invasive plants in gardens, orchards, vineyards, hayfields, farms and wild lands within BC and beyond. By committing to make a simple change in behaviour, people can make a measurable difference in reducing the spread of horticulturally invasive plants in BC.
SSISC is a PlantWise Ambassador for the Sea to Sky Corridor, and has received signed commitments from many local horticulture industry companies to phase out the use of invasive species.
Grow Me Instead is a visual resource of PlantWise that illustrates horticulture's most 'unwanted' invasive plants frequently found in gardens across BC, and some suggested non-invasive plant alternatives (native and exotic) that work well for a range of growing zones and conditions in BC.
Download the Plantwise APP for expert
advise on non-invasive plants for every growing zone!
Available on Google Play and App Store

Download the Grow Me Instead booklet with its valuable information illustrating 26 of horticulture's most 'unwanted' invasive plants frequently found in gardens across BC. Some of these 'unwanted' invasive plants are still sold at garden centers and other outlets, and used by landscapers and landscape architects in their designs. Each invasive plant listed in Grow Me Instead has suitable, and equally beautiful and functional, non-invasive plant alternatives (native and exotic) that work well for a range of growing zones and conditions in BC.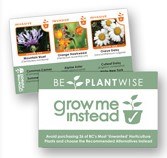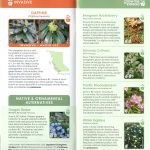 Plant Sellers
Plant sellers can click HERE for information about how to get involved
and commit to phasing out the sale of invasives plants.
View photos of invasive species in our photo gallery
Be PlantWise – Make a Commitment
Commit to be PlantWise and make a difference
Learn about the ways you can make a difference in your community.
Support these local companies who have committed to selling non-invasive plants!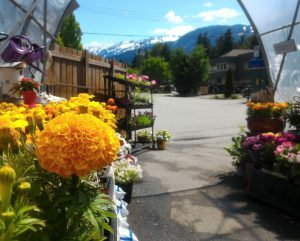 Whistler's 5 Worst Weeds
Have you seen these plants? Are they growing in your garden?
Did you know that they cause a variety of negative impacts to Whistler's ecosystems and economy?
These 5 species have been identified as the 5 Worst Weeds in Whistler, and we invite you to learn more.
Through years of experience in invasive species management in the Whistler area, and consultation with local partners and experts, SSISC developed a list of high priority species specifically for the Whistler area. These are species that either have a significant impact on the local ecosystems and economy, or have the potential to cause a significant impact if they are not controlled. They are also species that are sometimes still planted in gardens, by people who are unaware that they are invasive. SSISC is actively working to eradicate these species completely from the Whistler area. With the help of residents that know what they look like and how to report them, we will be able to do this much quicker. Explore the Wanted posters and factsheets below to find out more about these five species.
Pemberton's 5 Worst Weeds
Have you seen these plants? Are they growing in your garden?
Did you know that these pretty, unassuming plants could be affecting your neighbour's hip pocket?
These 5 species have been identified as the 5 Worst Weeds in Pemberton, and we invite you to learn more.
Invasive Species are problematic for Pemberton farmers. They can cause crop losses, increased maintenance costs, reduced product quality & quantity, human and animal health concerns (from mild allergies to poisonings), and lowered land values. Pemberton's agricultural land base covers 18,600 acres of the valley, and since weeds do not respect fence lines, effective management is made much easier by neighbouring properties working together to stop the spread.
SSISC partnered with the Pemberton Farmer's Institute and the Pemberton Seed Potato Growers Association to determine which five plants are the most problematic weeds for agriculture in the Pemberton area, and how best to manage them. Through sharing this information with the wider Pemberton community, we aim to reduce the spread of these plants and the negative impacts they have on agriculture and the environment. Explore the following factsheets to learn how to identify Pemberton's 5 Worst Weeds, their negative impacts on local agriculture, and recommended strategies for controlling or removing them.
WHAT IS AN ALIEN SPECIES?
An alien species is a non-native species whose interaction causes economic harm, harm to human
health and/or environmental harm. Invasive species are often likened to "super-bugs". These
"super-weeds" have abilities to reproduce and survive that far exceed their native counterparts.
Invasive plants quickly displace native vegetation and completely take over sensitive ecosystems
as they have no natural predators (i.e. diseases, fungi, insects) in their non-native environment.
Visit the complete Alien Busters website for more details of the Aliens at large.
STOP INVASIVE SPECIES IN YOUR TRACKS
REMOVE plants, animals & mud from boots, gear, pets,& vehicle.
CLEAN your gear before entering & leaving the recreation site.
STAY on designated roads & trails.
USE CERTIFIED or local firewood & hay.
Play Clean Go educates outdoor enthusiasts on how they contribute to the spread of invasive species. Bikes, ATV's, horses, shoes, clothing, and even your pet are all things that seeds and plant fragments can stick to.  Unknowingly, outdoor recreationists spread invasive plants to new areas and new trail networks, harming the very areas they enjoy. You can prevent the spread by cleaning all seeds and plant fragments from your equipment before moving to a new area.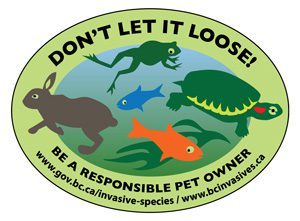 The Don't Let it Loose! campaign is run in partnership between SSISC and the Invasive Species Council of BC (ISCBC). It educates current and prospective pet owners about the harmful effects of releasing exotic pets into BC's wild ecosystems. When released into the wild, exotic aquatic plants, invertebrates, reptiles, fish, and amphibians can out-compete native species for food and space, damage ecosystems, disrupt food sources, reduce access for aquatic recreation, and introduce parasites and disease into wild populations. Releasing pets into the wild is inhumane to the pet, harmful to the environment, and illegal.
In addition, releasing pets into an unsuitable habitat is considered animal cruelty
and charges can be laid.
BC's Pet Invasives include:
European Rabbit
Brazilian Elodea
Koi Carp
Aquarium plants, such as Eurasian Watermilfoil and Parrotfeather
Unsure what to do with your unwanted exotic pet?
Contact the place where you purchased the animal to see if they will take it back.
Contact local science centres, zoos or aquariums to see if they can use the animal for educational purposes.
Dry and freeze unwanted aquatic plant material and add it to non-composted trash.
Report sightings to us via email at info@ssisc.ca or phone us at 604-698-8334. Report ALL sightings of invasive mussels to the B.C. Conservation Officer Service (RAPP): 1-877-952-7277
If all else fails, have a qualified veterinarian euthanize the animal in a humane manner; it's far kinder than letting it starve to death in the wild or destroy the homes of native animals and plants.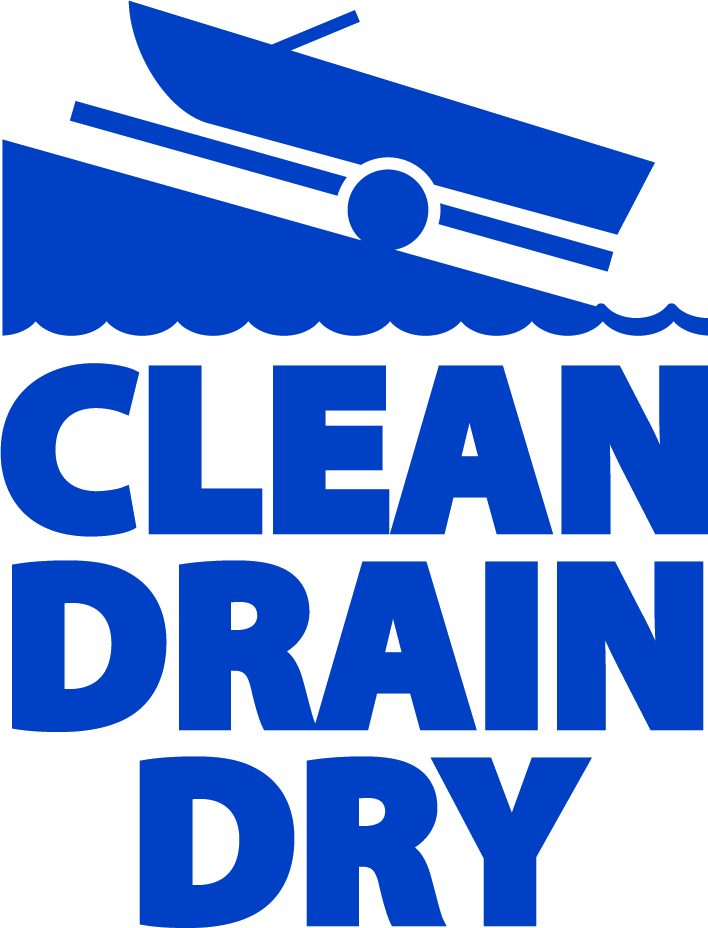 Clean Drain Dry encourages recreationists to clean, drain, and dry all boats and equipment to help reduce the spread of invasive plants and organisms into and between BC's lakes and rivers. Invasive plants and animals can be moved between water bodies by "hitchhiking" on boats, trailers, SUP's, kayaks, fishing gear, and bait buckets. Using proper technique to remove aquatic animal and plant material from your gear before moving your it to a new water body helps to prevent the spread of invasives.
Follow these steps to effectively Clean Drain Dry:
CLEAN off all plant parts, animals, and mud from boat and equipment (e.g. boots, waders, fishing gear). Use a power wash station if available.
DRAIN onto land all items that can hold water (e.g. buckets, wells, bilge, and ballast).
DRY all items completely before launching into another body of water.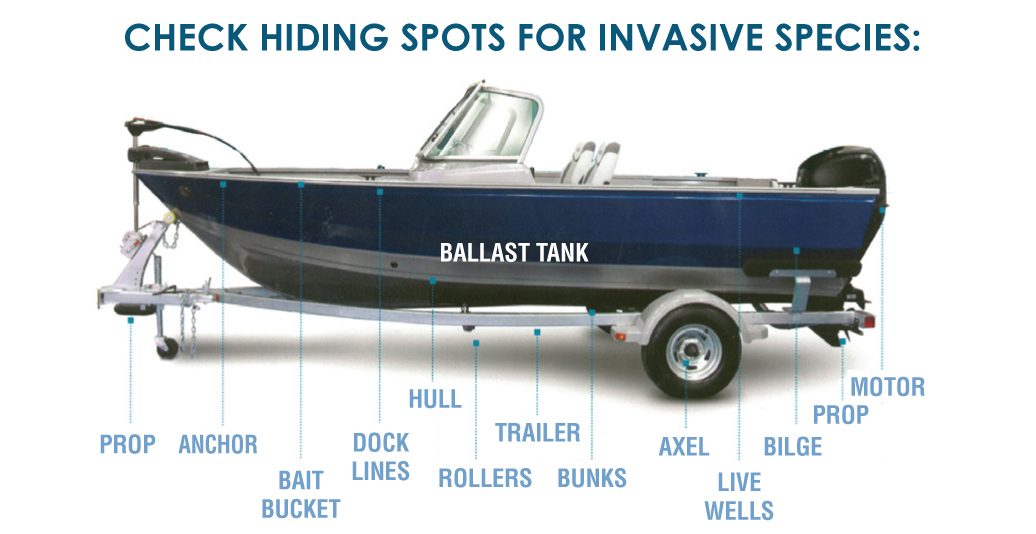 Learn more about aquatic invasive species in the Sea to Sky by taking our Aquatic Invasives 101 course.
In just 30 minutes, you can learn about 9 different aquatic invasive species – how to identify them, their impacts and current distribution within the Sea to Sky, and how you can protect our community by preventing further spread. The Aquatic Invasives 101 course is completely free, online, and family-friendly.
Learn more & sign up!