In 2019, we invited the Whistler community to adopt the Valley Trail! Participants came together and formed teams with their families, friends or co-workers, and showed our dear trail some love.
Unfortunately, due to Covid-19 we had to press pause on Adopt-a-Trail. Keep scrolling for burdock removal and disposal recommendations.
Interested in lending a hand in 2022? Sign-up for our newsletter to be kept in the loop.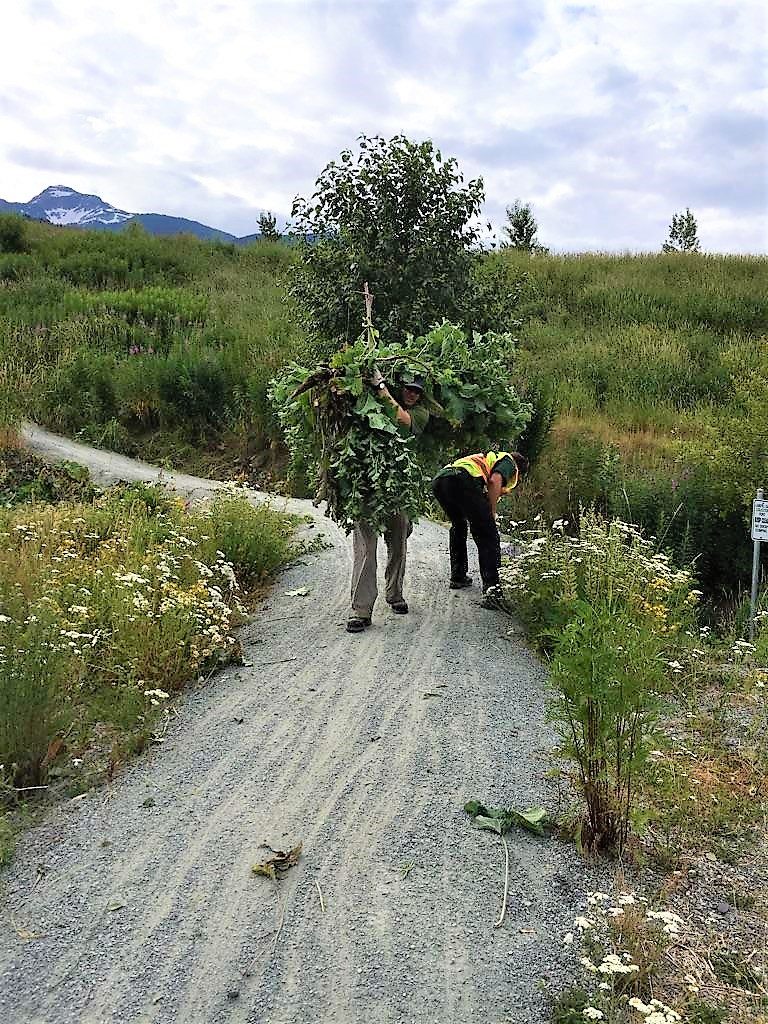 Disposal Recommendations for Burdock
If flowering heads or burrs are present, please cut the stems to remove these parts from the rest of the plant.
The flowering heads and burrs should be bagged and disposed of in the household/general waste stream at any of the transfer stations.
Do not place them in the compost bin, as the seeds will persist through the composting process. Otherwise, any other plant parts can be left to decompose at the site of removal.